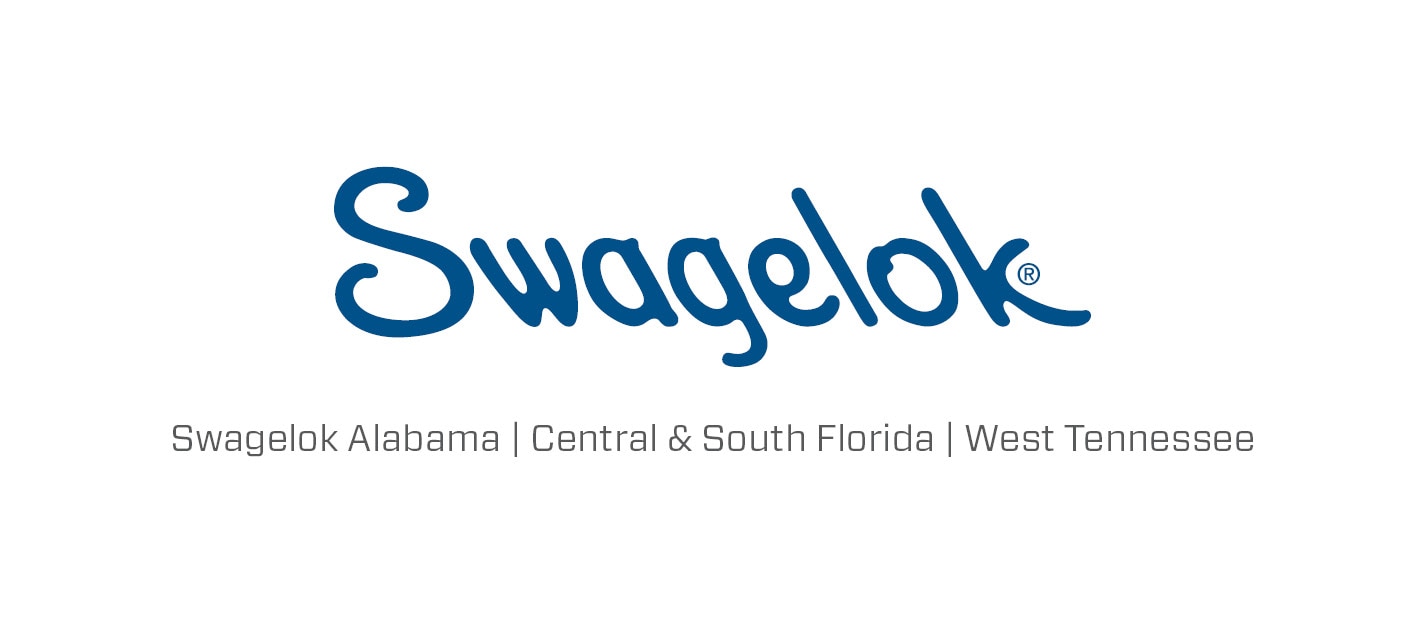 About Swagelok Alabama | Central & South Florida | West Tennessee
Swagelok Alabama | Central & South Florida | West Tennessee is the exclusive authorized sales and service center for Swagelok in the entire state of Alabama, Central and South Florida, West Tennessee, Puerto Rico, and parts of Mississippi, Arkansas, Missouri, and the Caribbean.
Our knowledgeable team of associates, technical expertise and unmatched reliability are what make us a key provider of Swagelok products and services across numerous industries.
Our distributorship was originally founded in 1961 as Franklin Valve & Fitting Company. Previously, our customers have known us as Falon DBA Alabama Fluid System Technologies, or Ojay DBA Florida Fluid System Technologies. Our current legal name is Peck Enterprises, LLC DBA Swagelok Alabama | Central & South Florida | West Tennessee.

Although we are an independent distributor, we have a very close relationship with Swagelok Company, promoting only Swagelok products in our exclusive geographic area. Our business information systems are directly linked to Swagelok Company, and through a series of internal training programs called "One Swagelok" we strive to meld our company cultures and share best practices.
Let us become your fluid management partner helping you with all your fluid management responsibilities - from high-quality product provision, to unique problem resolution through our custom fabrication services.
Click Here to Learn What Sets Us Apart
About Our Team
Swagelok Alabama | Central & South Florida | West Tennessee employs a responsive and expert staff of 52, many who have been with us for 15 years or longer. Expertise is just a phone call away. When a customer calls during our regular business hours, a friendly voice greets them, and they receive the answers they need in a timely fashion. If a customer requires onsite support, we can dispatch a technical expert to their location. We also have a Sales & Service counter at each of our branches, open Monday through Friday, where customers can come by to pick up the items they need and be on their way quickly.
About Swagelok Company
Swagelok Company, founded in 1947 in Cleveland, Ohio, began with a single product, the Swagelok tube fitting. The company has grown into a global corporation that designs, develops, and manufactures thousands of high-quality fluid system products delivered all over the world. Swagelok employs 4,800 people directly, plus another 3,000 people are employed by 200 sales and service centers located in 70 countries.